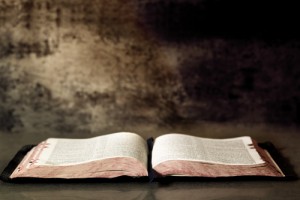 This past Sunday, I was in Maryland visiting my mom for Mother's Day. It's funny how the things that we plan somehow get used by God—go figure.
Going to the church I grew up in, I had the opportunity to listen to this incredible woman, Nancy Burphy speak, instead of the normal pastor. The next several blogs that I will write will be on thoughts I have had since listening to what she spoke about.
Mrs. Burphy—as I grew up knowing her—is someone who knows pain and adversity along with the hope that comes only through the grace and love of God.  Originally from Liberia, her and her family came to the United States through some wild conditions. They found a home in Lanham, MD and a church in the area. I always had this respect and sincere admiration for her, though I didn't know why. Maybe it was her kind heart, her commanding yet warm voice and accent, or maybe the fact that I could see the love she had for God exuding from her.
A few years ago, Mrs. Burphy lost her husband. Eighteen months later, lost her son to murder, gunned down in his apartment. This woman knows pain. She knows suffering and searching. She knows hope and forgiveness.
This brief introduction to Mrs. Burphy is important. What she spoke about resonated with me so intensely because of what she has been through. One of her opening statements was about being a testimony. She stated, "You can't be a witness of or for someone that you don't know."
How true this is? How can we tell others about someone we don't know? How can we lead people to a truth and a hope that we don't understand? God of Hope is all about inspiring and equipping individuals to share stories of Jesus so that love will shine through, and others might come to know who Jesus is.
Through the years, I have had my ups and downs of getting to know Jesus better. Through it all, I always have my stories of how Jesus has helped me, how my relationship with Jesus changed my life. Many might get intimidated because they feel they don't know enough. I think as long as we know what Jesus has done for us, we have enough to tell others.
Over the next few weeks, I will use some of the "philosophies" that Mrs. Burphy spoke about to help better expand on the idea of knowing Jesus and being a testimony for Him.
Keith Sampson
Executive Coordinator – God of Hope