By: Dave Illingworth
In 1969 I started working at Chrysler Corporation in the Dodge division at the field office in Portland, OR. As a new hire, I was expected to work up to 18 months in the office and then be sent out as a district sales manager calling on Dodge dealers.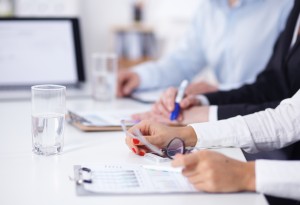 There was no formal training program at Chrysler for new hires. The training consisted of working several months in each department of the field office. However, I made a point of asking all of my managers what they believed were the most important characteristics someone should have to become successful at Chrysler. I have never forgotten what they taught me, and I am indebted to them for the invaluable lessons I learned.
1. Regional Distribution Manager Bob Hulsey told me to be a good listener. He told me you never learn anything when you are doing all the talking.
2. Assistant Regional Manager Ken Stulges told me to always be organized. Don't waste others people's time. Be concise, direct, and efficient.
3. Regional Truck Manager Bill Kuhn told me to be honest. You never have to remember what you said if you always tell the truth.
4. Regional Truck Coordination Manager Myles Theberge told me to be a leader. Don't be afraid to take risks.
These four characteristics have never let me down:
1. Be a good listener.
2. Be organized.
3. Be honest.
4. Be a leader.
Psalm 112:5 "Good comes to those who…conduct their business fairly."