It was December of 1986. I was the Cincinnati General Manger for Toyota, responsible for the states of Michigan, Ohio, Kentucky, and Tennessee.

My assistant, Nyoka Haynes, came running into my office saying, "Mr. McCurry is on the line." I shuddered and braced myself, a normal reaction to a call from "Captain Crunch."

Bob McCurry was the Executive Vice President, the number-one American in Toyota Motor Sales, U.S.A. An all-American football player at Michigan State, his nickname of "Captain Crunch" was well deserved because of his intense, driven style of management.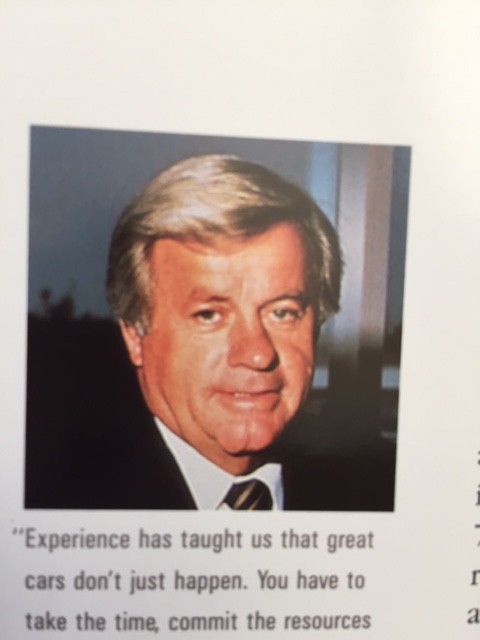 "Yuki wants to see you in his office," he said.

Yuki Togo was the Japanese President of Toyota Motor Sales, U.S.A. who McCurry reported to. My mind began spinning with questions as a sense of unease came over me.

I hesitated then asked, "Can you tell me what this is about?"

"No, it's a secret," he said gruffly. "Just get out here."

The senior management offices were located on the third floor of the national headquarters in Torrance, California. Yuki's office was at the end of a long, uncomfortably narrow hallway lined with rich mahogany wood, designed to be intimidating. The thick padding under the hallway carpet made you feel slightly unsure of your footing as you approached Yuki's offices.
What could be so important that I had to fly out to California for a personal meeting with Yuki? I nervously muttered a silent prayer to myself, "Lord Jesus, grant me your peace."

Yuki's office was designed to impress. As I walked in, to my right was an elegant conference table for eight people. To my left were several couches and comfortable chairs surrounding a coffee table. His immense desk dominated the far left corner of the office. There was a straight-back chair beside it. June Bingo, his assistant, closed the door behind me. Silence settled in the room, and a sense of apprehension came over me.

Yuki bounded from behind his desk to greet me. His broad smile and pleasing countenance did not reflect the hard-charging, strong-willed man that lived within. He gestured for me for me to sit on one of the couches and pulled up a chair to sit across from me.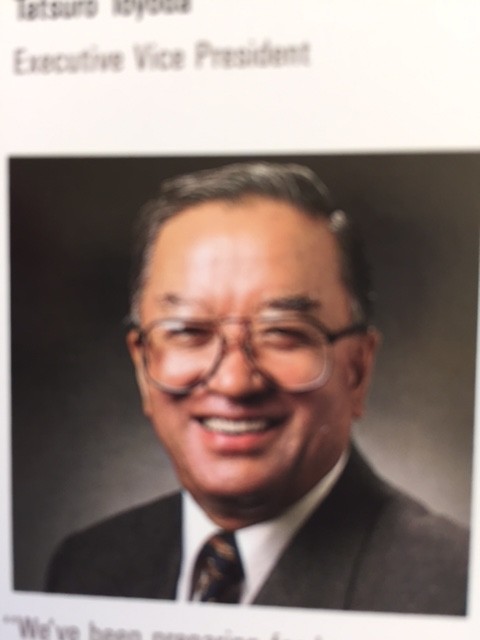 A serious expression fell across his face. He told me I had been selected to lead a secret project called Flagship 1. Toyota had been building cars and trucks for almost 50 years, and Chairman Eiji Toyoda and Dr. S. Toyoda believed Toyota was ready to create "the finest car ever built." The car was already in development and was code-named Flagship 1, but it would not be sold as a Toyota. It was to be sold only in the U.S. through an all-new channel different from Toyota, and we had only three years to get ready. Because this was a secret project my new title was to be a non-descript Corporate Manager of Special Projects. The legal department had a confidentiality agreement for me to sign. I was to tell no one about the car or new channel.

Yuki warned me there was strong opposition to the new channel on the Toyota Motor Corporation (TMC) Board in Japan. The Toyoda family reputation was on the line. We could not fail. Then he said something to me he would repeat often in the coming years: "Dave-san, I'm counting on you. Don't let me down."

A rising sense of dread must have crept across my face when I began to comprehend the enormity of the task to be done in three years. Yuki sensed my alarm. He then told me the story about an emperor's son:

"Dave-san, there once was an emperor who had three sons. He wanted to know which son had the wisdom to succeed him. He called his sons before him and placed a very large bundle of branches wrapped in twine in front of them. He told them that the son who was able to cut or break all the branches would be his successor. The oldest son took out a large machete and hacked away at the large bundle of branches, but after a while he gave up. The second son grabbed the large bundle of branches and tried to break them over rocks, but he also failed. The youngest son took the large bundle of branches and carefully pulled each branch out of the bundle and broke them one at a time. He was named the emperor's successor."

Yuki told me not to panic, thinking about all that needed to be done in the next three years, but to take the job one day at a time.

Jesus said, "Don't worry about tomorrow, for tomorrow will bring its own worries. Today's troubles are enough for today." Matthew 6:34 (NLT)

Next Week's Preview:

Yuki touched my knee, drew closer, looked me straight in the eyes, and pulled a letter from his suit pocket. He said…

(To be continued next Monday in "Guts: A Secret Meeting with the Governor")