Linda Takata was efficient, energetic, and enthusiastic. Everything and everyone at Lexus had to go through Linda, and I learned quickly this included me. If I or anyone else wandered away from the office without telling Linda where we were going, we had to put a quarter in the jar on the corner of her desk. There was a practical reason for this—because Yuki Togo,  Bob McCurry, or Jim Perkins could be looking for any of us at anytime, and it was good for her to know where we were.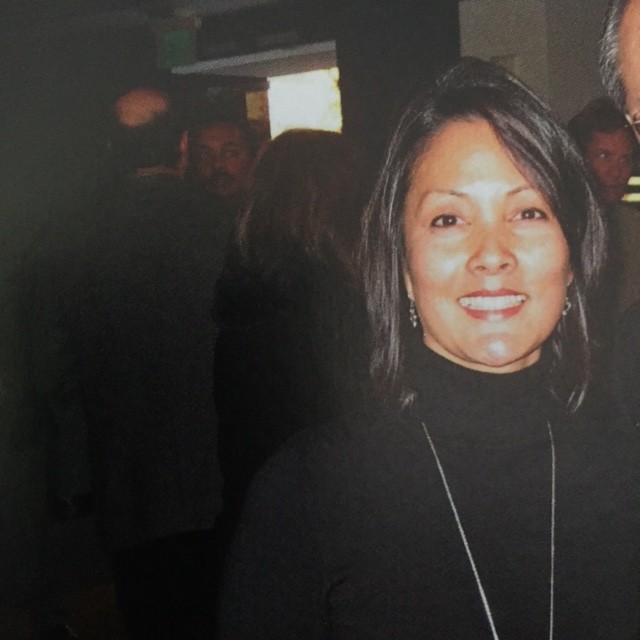 McCurry was concerned she was too perky, young, and inexperienced. He believed I needed a more mature and experienced professional assistant and should replace her. I resisted and stalled for time.
Sitting at her desk, she saw and heard everything. As a Japanese-American, she had invaluable insight into the cultural inter-workings of the Japan staff. I learned to listen and watch carefully for clues from Linda when I was getting sideways with the Japan staff.
Some Japanese managers are easy to work with, and some are difficult "Samurais" just as there are easy and difficult Americans managers.

One day Linda came into my office and said I was being asked to accompany a "Samurai-like" Japanese manager to Japan. This Japan staff manager was opinionated, arrogant, and abusive to his subordinates. The mention of his name made me shiver. In my 29 years at Toyota he is the only Japanese (or American for that matter) manager that so angered me that I lost my temper during a meeting. He was being very abusive to a younger Japanese manager. I pounded my fist on a table and yelled out, "enough!" I stormed out of the meeting room. He chased me into my office and slammed the door. We went nose to nose. He informed me in no uncertain terms that he could talk to and treat his subordinates in any way he wished without my approval. My opinion of his leadership and management style was neither asked for nor appreciated. I challenged him that this was not leadership but abuse, and if he wanted to treat people like this he could not do it in front of me. We were different in every way possible.
Linda insisted I go with him to Japan but wouldn't tell me why. I demanded that she have him come to me and ask me himself to make the trip. Linda politely declined. It would not be a good idea because it would be too embarrassing for him. I relented.
During my career at Toyota I stopped counting after my 100th trip to Japan. Of all my trips to Japan this one and only a few others stand out. I had one meeting the day we arrived and then sat fuming in my room at the Imperial Hotel in Tokyo for a day and a half with nothing to do, not knowing why I was there.
But after that trip my relationship with the "Samurai" improved. He seemed to soften. It was several months later that Linda finally told me why I had to make that trip. Many of the Japan staff's families join them when they come to the U.S., but some left their families back in Japan. If they didn't bring their families, they were allowed vacation time each year to fly back to Japan at the company's expense. The "Samurai" had not brought his wife and family because she was staying behind to take care of his aging parents. However, his Japan staff supervisor had not allowed him to see his family for two years and was continuing to refuse any trip to Japan except for business only. When he was in Japan he was to work only and not permitted to see his family. I learned that my trip to Japan was manufactured to go around his boss so he could see his aging parents and meet his daughter's future husband.
Several weeks later McCurry challenged me again about Linda and told me to "get rid of her."
I told Bob, "I can't do that."
"Why not?" he fired back.
"She's strong, she's talented, and she has a really good relationship with the Japan staff. She is invaluable. She knows everything about everything, and she can be trusted," I replied.
About six months later I was standing with Bob in the hallway outside my office. He nodded his head towards Linda and whispered, "You were right about her."
Today Linda lives in Plano, Texas and is the executive assistant to Jim Lentz, chief executive officer of Toyota Motors North America, Inc. (TMNA); president and chief operating officer of Toyota North America, Inc. (TNA); a senior managing officer of parent Toyota Motor Corporation (TMC) located in Japan; and president of Toyota Motors Engineering & Manufacturing, North America, Inc. (TEMA).
She still knows everything about everything and is trusted.
"A good woman is hard to find…she senses the worth of her work…she is quick to assist anyone in need." Proverbs 31:10,18,20 (MSG)
Nothing is more important than the exterior design of an automobile for making a first impression. The directive from senior management was, "Don't even look at another Japanese car." Most cars go through one or two design reviews before sign-off. The Flagship 1 design team had been working since 1985 designing the exterior of the car. The design teams had followed the directive from senior management and were stunned when six of their designs for the Flagship 1 were all rejected.  Frustrated and running out of time, TMC management decided to let the young Americans see the car. In February of 1987 we would see the car for the first time and begin the design dome drama to win final approval for Lexus exterior styling.

(To be continued in "Design Dome Drama")