Carl Sewell was one of the leading Cadillac dealers in the country. His dealership, Sewell Village Cadillac, was located in Dallas, Texas. Dick Chitty and I went to spend half a day with Carl.
Carl was soft-spoken and had a humble yet confident manner about him. A lanky Texan, he was no cowboy, but a no-nonsense businessman who understood the secret to success was keeping customers by treating them right. His goal was to turn one-time buyers into lifetime customers.
Carl's approach was simple:
1. Be good to your customers, and they'll keep coming back because they like you.
2. If your customers like you, they spend more money with you.
3. If your customers spend more money, then you should treat them better.
4. If you treat your customers better, they will keep coming back to you.
Carl calculated back in the 1980s that a single customer might spend $332,000 in his dealership over a lifetime. Using this formula, Carl had expanded his business from $10 million to $250 million a year.
It sounds simple, but how? Carl had "10 Commandments of Customer Service."
1. Ask customers what they want and give it to them.
2. Do the job right the first time, every time.
3. Exceed customer expectations.
4. When the customer asks, the answer is always "yes."
5. Every employee has the authority to handle a complaint.
6. No complaints? Something is wrong!
7. Measure everything.
8. Pay your people like partners.
9. Show people respect. Be polite.
10. Learn how the best do it—then improve on it.
Carl then added a warning. "You must be profitable. You have to stay in business to provide good service."
Carl Sewell would become one of the leading Lexus dealers in the country and author a book, Customers for Life, that has sold more than 600,000 copies.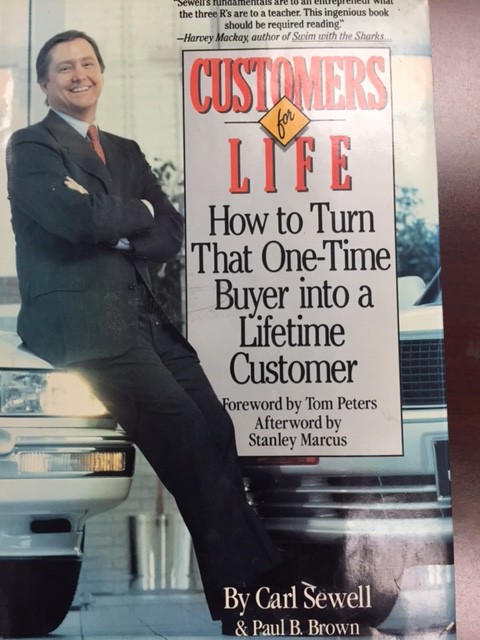 "Good comes to those who lend money generously and conduct their business fairly." Psalm 112:5 (NLT)
Click here to learn more about how God's word can change our lives.
Exceeding customers' expectations was the commandment that became a cornerstone of the Lexus Covenant. It would drive the response Lexus made to a safety recall that would threaten its very existence
(To be continued in "The Lexus Covenant")